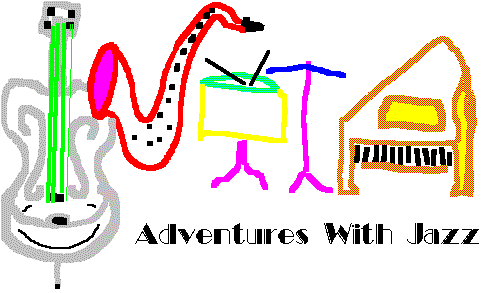 A dynamic introductory experience as a listener's guide to jazz.
Designed expressly as a music enrichment program for grades K-12, "Adventures with Jazz" gives both concerts and improvisation clinics that are age-appropriate. This polished New England-based jazz quartet illustrates the creative process of improvisation in an engaging and interactive manner. The quartet is made up of reeds, keyboard, bass, and drums. As we demonstrate the individual instruments' role in the music, our program explores the "storytelling", conversational and emotional aspects of improvisation, all in a very compelling and at times, humorous way. Each of the players develops a relationship with the students through interaction with them and the other band members.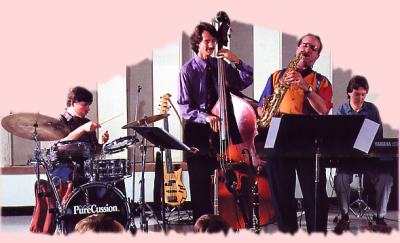 While illuminating the concepts that are unique to America's original art form, the train of thought is always concise and flows naturally from one subject to the next. We include compositions by the jazz greats (Duke Ellington, Miles Davis, George Shearing, Theloneus Monk, Dizzy Gillespie, to name a few), showcasing each instrument at the same time. A list of teacher preparation and follow-up materials is available.



For more information please contact: Adventures with Jazz